Telepsychiatry Standards & Practices – Understanding & Mitigating Liability Risks
This ebinar took place Tuesday, July 28, 2020 — view the free, video recording of the webinar below.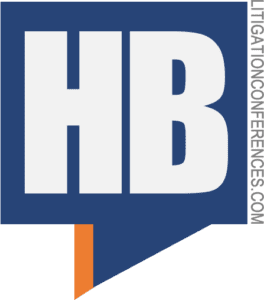 Psychiatrists and attorneys engage in insightful and practical discussion on this emerging issue for patients, therapists, attorneys and risk professionals.
Telemedicine and telepsychiatry have been used routinely for the past decade, but during the COVID-19 pandemic these services are needed more than ever. Telepsychiatry is being used in sub-practices including addiction counseling. Some physicians are not aware of potential missteps and are opening themselves up to liability claims.
Join our panel of experts for a 95-minute live webinar. If you cannot make it, simply register and we will automatically send you the complete recording and PowerPoint.
View the Free, Video Recording of This Webinar
What You Will Learn
What standards of care apply in a telepsychiatric practice?
What procedures and best practices exist for ensuring confidentiality?
What types of risks do physicians face in working with patients remotely?
How do practitioners ensure continuity of care?
How do practitioners maintain a therapeutic environment before, during and after sessions?
What interstate and licensing issues are there?
What are the relevant statutes and regulations governing telepsychiatry?
Have restrictions loosened in the COVID-19 pandemic?
What can actual clinical cases and scenarios teach us about mitigating risk?
What should physicians know about security and compliance when using web cams, speaker phones, mobile devices, meeting applications, and other technology?
Have there been any lawsuits or decisions relating to telepsychiatry? Or anything analogous?
Plus, get access to the recording and answers to your questions via live chat!
Five Psychiatric & Legal Experts
Mark I. Levy, MD, DLFAPA
Founder & Medical Director | fpamed
David Y. Kan, MD, DFASAM
UCSF Psychiatry Department | fpamed
Ayesha Ashai, MD
Associate Forensic Psychiatrist | fpamed
Angela W. Russell, JD
Partner | Wilson Elser
Stephen M. Fatum, JD
Partner | Barnes & Thornburg, LLP
https://fpamed.com/wp-content/uploads/HB-logo.png
507
447
Sky Esser
https://fpamed.com/wp-content/uploads/FPA-Med-Logo-enfold.png
Sky Esser
2020-07-23 01:28:16
2022-08-28 23:13:15
Telepsychiatry Standards & Practices – Understanding & Mitigating Liability Risks